Network Mode
Connect to the PSN to battle players from around the world online.
You can also edit and check player information, register into and view the rankings, and spectate the matches of other players.
*To play online battles in Network Mode, you must be signed into the "PSN".
Room Match
Up to 8 people can join a single session.
You can customize the room type and various rules before battle.
You can also invite your friends into your sessions. Note that battle results will not be registered into the rankings.
Create Room Match

Create a room as the host. The host can change room settings.

Search for Room Match

Search through created rooms. You can set search conditions.
Room Type
Battle & Spectate Room

A room where two players battle while others spectate.

Battle Royale Room

A room where multiple battles can take place at the same time. Up to 8 players can fight at once.
Online Lobby
You can text chat with players from around the world, as well as fight casual battles.
Select Lobby
Select a lobby, split by genre.
In the Casual Lobby, your rank will not change. In the Ranked Lobby, your rank will change as you play.
Up to 64 players can be in one lobby.
About the Lobby Screen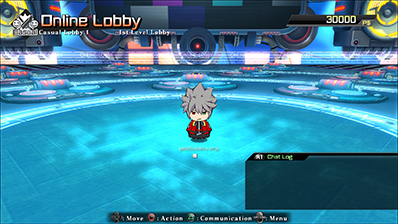 In a lobby, you can move your character, use text chat, and press the <○ button> at battle locations to start battles.
While in a lobby, if you spend 5 minutes without doing anything, your character will enter a sleeping state. If you do nothing for 15 minutes, you will be automatically removed from the lobby. Please keep this in mind.
About Lobby Battles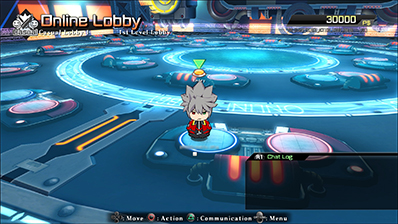 If you press the <○ button> near a battle location, you will enter a preparing for battle state.
If there's an opponent, the battle will start when both players press the <○ button>. If 2 people are already at the location, you cannot join the battle.
Ranking Board
You can view victory count, rank, and various other rankings. Also, you can download replay data uploaded by others.
*You will be removed from certain leaderboards if you have not played Ranked Matches for a certain duration.
Replay Data Download
You can download replay data from the ranking replay board. Downloaded replay data can be viewed in the replay theater.
Profile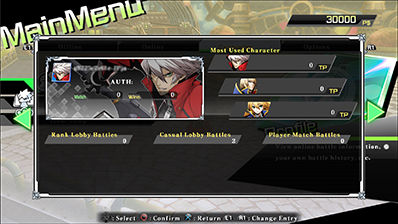 The profile stores a player's personal data from the game in the online servers.
This is automatically created the first time you play Network Mode. Afterwards, the contents will be updated as you play online.
Play online battles to create your own unique profile.
Customize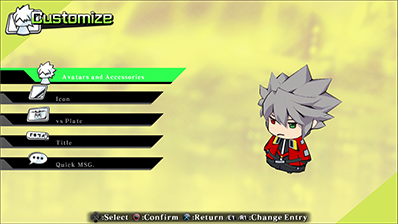 In this mode, you can select and change your player lobby avatar, icon, VS plate, and public comment.
When you purchase something in the item shop, it will appear in the list. Feel free to use the items you like best.
Item Shop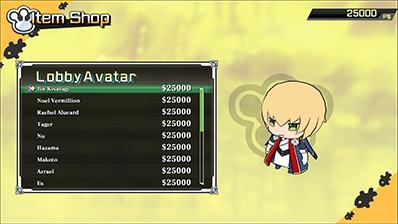 In this mode, you can purchase player lobby avatars, icons, VS plates, title plates, and colors.
About Rank
Rank is a rating system that estimates a player's skill level. In this game, it is shared between all characters (constant for each player).
Rank will go up or down depending on wins and losses in ranked battles. Battle results with players near your rank are worth much more.
About Network Color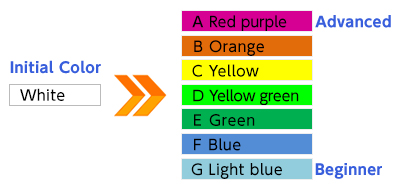 Network Color is a simple representation of player level. It reflects battle results from room matches and online lobby matches.
TP (Tag Points)
TP (Tag Points) is a system that estimates a player's skill with each character. These points change for each character individually per battle.
*The game screenshots displayed are from a game still in development, and subject to change.
© ARC SYSTEM WORKS
©ATLUS ©SEGA All rights reserved.
© FRENCH-BREAD
©2019 Rooster Teeth Productions, LLC.
©Team ARCANA
©2015 Marvelous Inc.
© SUBTLE STYLE